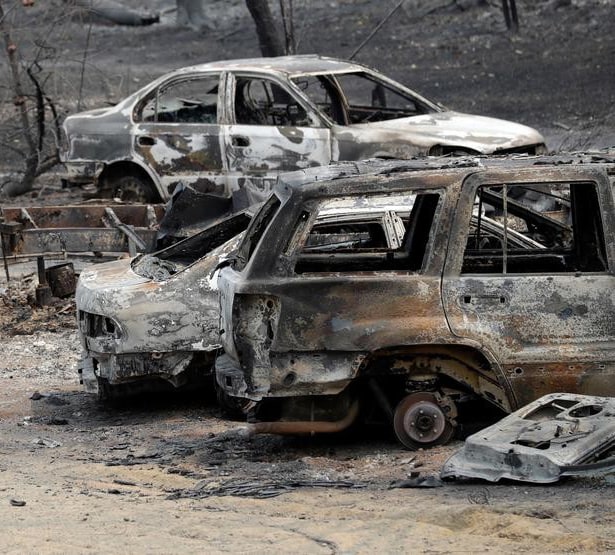 On July 23
rd
, 2018, a devastating wildfire, known as the "Carr" fire, began in Shasta County and has since destroyed over 1,077 residences. Progress is being made, though as of Thursday, 8/9/18, it is still just under 50% containment, and so the Governor and President have declared the area to be in a state of Disaster.
Ford is announcing the "California Is Family" disaster relief program to assist those who have experienced loss or sustained damage to a vehicle due to the fire. This program offers eligible customers special vehicle pricing equal to or less than A plan price when they purchase or lease an eligible vehicle from a participating dealership.
·         Qualifying residents that experienced Loss/Damage to their Car, Truck, or SUV during the Carr Fire that  occurred on or after July 23, 2018 in the following county: Shasta. Vehicle damage must have occurred in the before-mentioned county to qualify as eligible.  **Recreational vehicles including but not limited to: RV's, snowmobiles, and Ski-Doos are NOT considered eligible Car, Truck, or SUV vehicles.
·         Eligible customers must provide proof to qualify for this offer. 
 ü  Insurance Claim Form w/Name, Address, VIN, and Claim Number
If the customer only has liability insurance please retain one of the following:
ü  Liability Insurance w/Cancellation Letter w/Name, Address, & VIN
ü  Liability Insurance w/Repair Estimate w/Name, Address & VIN
·         All 17/18/19MY Ford Vehicles 
(excluding F-Super Duty Chassis Cab F-450/550, Econoline Chassis & Cutaway E-450, Focus RS, Mustang Shelby GT, Ford GT, F-150 Diesel, & F-150 Raptor)
Program Dates: August 7, 2018 through October 1, 2018
Customers are allowed one New Vehicle Purchase/Lease for each Loss/Damaged Vehicle.
 For complete details and to answer any questions, contact Crown Motors Ford of Redding at 888-755-5922 or submit an inquiry below. 
Our heartfelt sympathies go out to all of those affected by the fires as well as those working on the front lines for everyone's safety.